June 28, 2021: The Società degli Accademici italiani in Svizzera (SAIS) awards Italian students that pursued their PhD in Switzerland by offering three prizes for the best doctoral theses, one for each of these fields: 1) STEM (Science, Technology, Engineering and Mathematics), 2) life sciences, and 3) human sciences (social, political and legal sciences). On June 24, 2021, Antonino Cassotta has been awarded the SAIS prize for the best PhD thesis in the field of life sciences.
Antonino received the title of "Doctor of Sciences" from the Eidgenössische Technische Hochschule (ETH) on 6th February 2020. His thesis title was "Clonal selection and immunodominance in the human T cell response to microbial antigens and biologicals," and the study was conducted in the Cellular Immunology lab headed by Prof. Federica Sallusto at the Institute for Research in Biomedicine (IRB) in Bellinzona. During his PhD, Antonino studied various CD4 T cell responses: to therapeutics, viruses, commensals, and pathogenic bacteria.
The SAIS prize consists of 1000 CHF, a diploma, and a medal. It has been awarded at a ceremony during the giornata della ricerca italiana at the University of Lausanne on June 24, 2021.
The jury for this prize was composed of the SAIS members: Prof. Antonio Ereditato (President), Prof. Lucia Mazzolai (member), Prof. Cesare Alippi (member), Dr. Umberto Dosselli (member), Dr. Domenico Campi (member), Amb. Silvio Mignano (member) and Dr. Elena Di Vito (secretary).
Antonino is currently a Postdoctoral Researcher in the laboratory of Prof. Sallusto at the IRB.
The IRB wishes to congratulate Antonino on this award.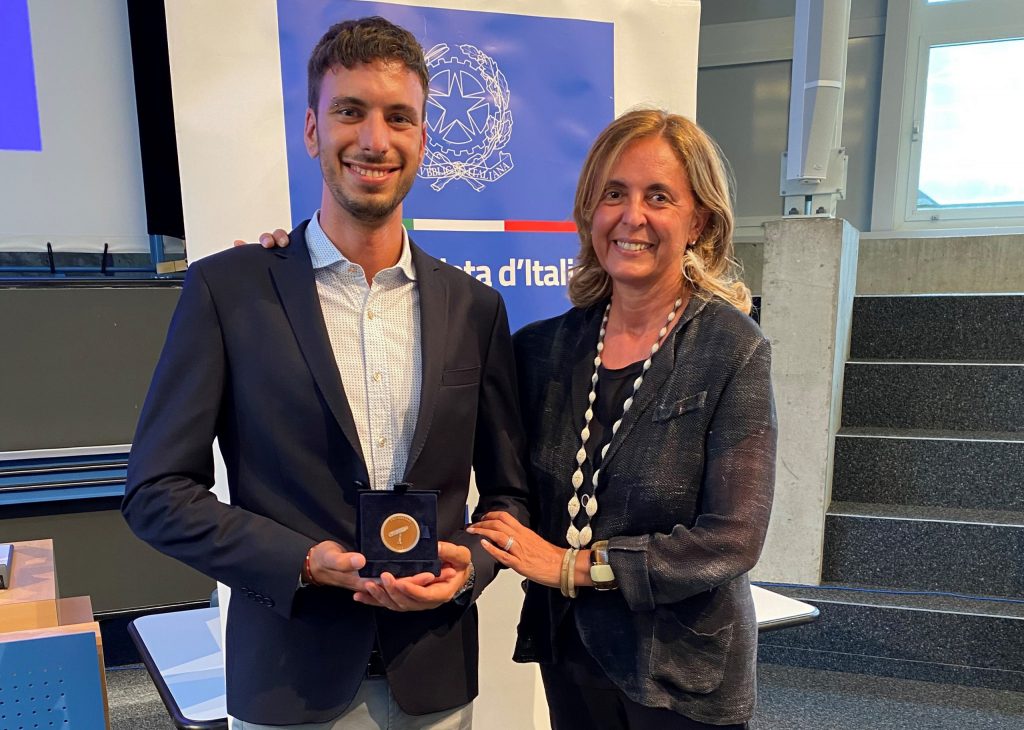 Dr. Antonino Cassotta and Prof. Federica Sallusto.